Thermostat Installation and Repair in OKC
Whether your thermostat is a stand-alone control system or part of a larger connected home, Bailey Brothers technicians can install your new thermostat for you and instruct you on how to operate your HVAC unit through it. We work with BACS, BCS, BMS, DDC, and EMS every day to ensure people can control the temperature of their homes and workplaces. HVAC systems do not work with every thermostat on the market. Many boilers and chillers require compatible thermostats, meaning not all systems will integrate with every thermostat or building control system. When it comes to residential thermostats, most have a 90% compatibility rating and can be wired into your existing system. Regardless of whether you need aid installing a new thermostat or help determining which thermostat to purchase, the experts at Bailey Brothers are here to help.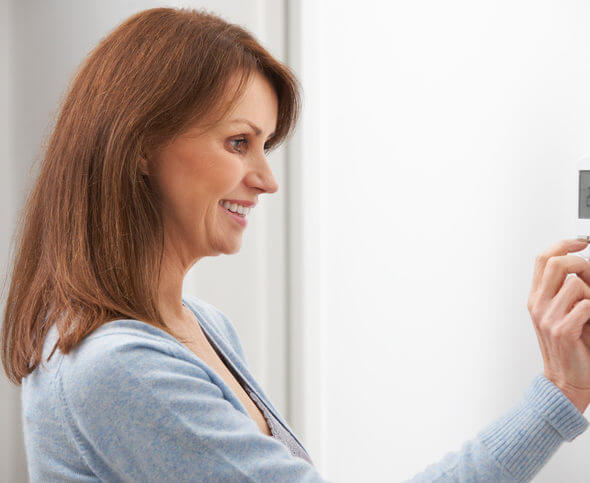 Wiring a Thermostat
When it comes to actually installing and wiring in your new thermostat, take the utmost care to wire it correctly. Taking a photo of your old thermostat's wiring configuration can help immensely, especially if you become confounded and need to put the old one back on. Each wire controls an aspect of your HVAC unit, so guessing at wires can cause certain mechanical parts of your HVAC unit to fire incorrectly. Upgrades to a programmable thermostat from a dial and from a programmable to a full home system can be extremely difficult and should be left to a licensed technician.