New Air Conditioner Sales and Installation
We sell and install air conditioners and heating and cooling systems in the OKC and Yukon area. We provide residential and commercial air conditioning units, from reliable brands like Trane. Expert installation includes an extensive parts and labor warranty, and Bailey's satisfaction guarantee.
In addition to increased comfort in your home or business, a new air conditioner can save you money through fewer repair bills, and improved efficiency. Benefits of a new ac:
Reduce energy usage
Improve comfort
Eliminate repair costs
Improve air quality
Modern features
Add property resale value
Higher SEER ratings in an air conditioners will the lower your electric bill but may cost a little more to install. We have units that range from a SEER rating of 13-20. If you'd like to learn more about the benefits and potential costs of installing a new air conditioner, one of our heating and cooling experts would be glad to meet with you to discuss which unit might be best for you.
Free Estimates for New ACs
If you need a new air conditioner because of a breakdown, or if you're curious about new energy efficient units, give us a call for a free estimate.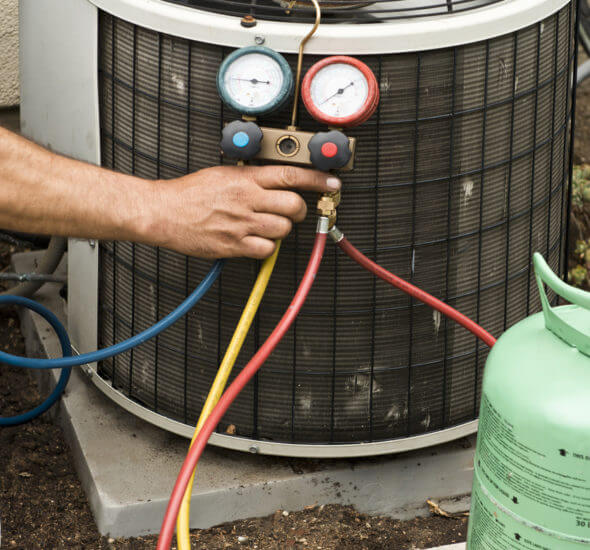 Financing Available
Get pre-approved for a new air conditioner, or heating and cooling system now. Our lending partners provide fast approvals, and competitive rates.
Professional Air Conditioner Installation
If you've been living with a window AC, your old central air system is worn out, or you want to add a second air conditioner unit for improved air flow, Bailey Brothers can help.
Our professional technicians will help you select the right central air conditioning unit for your home or business, and we'll install it according to the manufacturer's specifications. All new systems include valuable warranties for parts and labor, and we also offer a satisfaction guarantee.