Oklahoma City, Yukon, and El Reno Hydro Jetting Service
Bailey Brothers provides hydro jetting (water jetting) services in the Oklahoma City and Yukon, OK area. This method of drain cleaning is used when clogged pipes, drains, and sewer lines can't be cleared by traditional techniques. Hydro jetting is the most effective way to keep pipes and drains clean.
Hydro jetting is used for:
Repairing Recurring Clogs
Removing Hair and Grease
Reducing Mineral Deposits
Cleaning Corrosion
Clearing Stubborn Blockages
Removing Roots
Preventing Backups
Improving Drain speed
How it Works
First, a video inspection is typically required to find the source of the clog and to determine the condition of the pipe. Then, our jetting machine pumps highly pressurized water into the pipe via your clean out, breaking up and clearing debris.
Hydro jetting can remove tough clogs and clean dirty drains better than traditional pipe cleaning and snaking methods.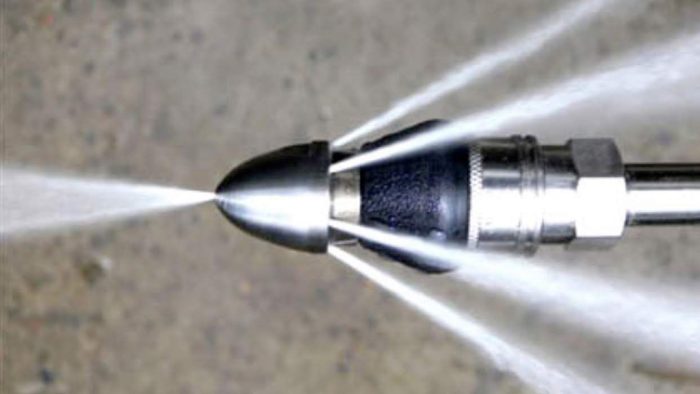 Benefits of Hydro Jetting
Highly Effective
More Thorough Than Snakes
Long Lasting Results
Little to No Downtime
Cost-Effective
Non-invasive (No Digging)
Environmentally Friendly (No Chemicals)
Reduces Residue & Bacteria
Preventive Drain and Pipe Cleaning
This type of pipe and drain cleaning is often used as preventive maintenance, especially at commercial and industrial properties. By regularly cleaning pipes and drains, you can prevent backups from forming, which reduces the risk of a complete clog or failure that may disruptive.
Commercial Hydro Jetting in Oklahoma City
Many commercial and industrial businesses in Yukon and OKC use our hydro jetting services to clean and maintain their plumbing systems. Regular maintenance ensues grease, food waste, mineral deposits, and other residue don't build up in pipes and drains. This build up can create clogs, and result in downtime.
We provide this services in the Oklahoma City, Yukon, and El Reno and Mustang, Oklahoma areas. If you'd like to learn more about our water jetting service, call:
Jetting Compared to a Drain Snake
A typical cable cleaning (snake) can fix many types of clogs. Snakes can create holes in blockages and allow better flow, but they often leave debris behind. They also do not clean the walls of the pipe, which often holds sludge, mineral deposits, and other residue that can lead to future clogs. Hydro jetting is a more long-term solution than a snake.