Plumbing Services in Mustang OK
Bailey Brother offers professional plumbing services in the Mustang, Oklahoma area. We've been in business for almost 50 years. We offer residential and commercial service. Contact us for:
Plumbing
Drain cleaning
Rooter service
Sewer and water lines
Toilet replacement
Water heater replacement
Tankless water heaters
Leak detection
Gas lines
Fixture installation
Sump pumps
Frozen pipe thawing
Main line replacement
Water jetting
Mustang Drain Cleaning
We fix clogged pipes, slow drains, sewage backups, damaged water lines and more! We typically provide same-day service in the Mustang area. Our plumbers also provide expert rooter service, to repair issues related to tree roots. If you have any of these issues, give us a call.
Sinks and showers drain slowly.
Standing water in tubs and/or sinks.
Water or sewage is backing up when the toilet is flushed
Drains make gurgling sounds while draining.
Toilets are frequently clogged and need plunging.
Bad smells are suddenly coming out of drains.
We provide state-of-the-art drains techniques. This includes physical and chemical options, as well as high powered water jetting and rooter services.
Our drain services are available for residential and commercial customers. We serve the Mustang, Yukon and El Reno OKC areas.
Water Heaters
We install and tank and tankless heaters in the Mustang, OK area. If your unit is leaking, or if you have no hot water, get in touch today. We work on all brands, and all styles of hot water heaters, both electric and gas models.
A typical water heaters will last about 12 years. If you have a unit older than this, you might want to consider and upgrade, before you experience and inconvenient failure. We have a variety of tank and tankless modes in-stock for fast installation.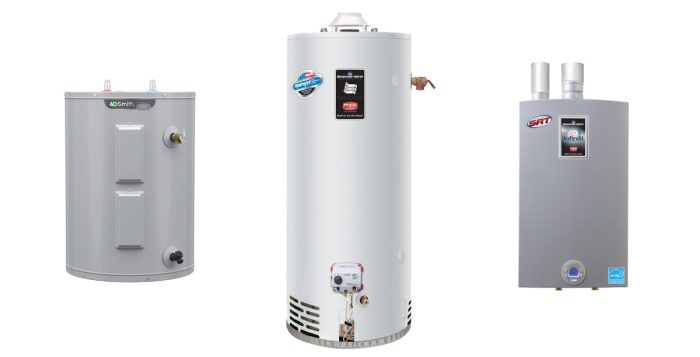 Toilet Replacements
We repair and replace all brands of toilets. if you have a running toilet, a leak, or just want to upgrade, give us a call for an estimate. Our toilet repairs are typically completed same-day. We have an inventory of new toilets in-sock for fast replacement.
Sewer and Water Lines
We're Oklahoma's experts when it comes to water and sewer line repairs. Old pipes and leaks can be a big problem. We use the latest technology to diagnose sewer and water lime problems. Then, we provide fast repairs at the best possible rates.
It's normal for sewer and water lines to experience natural wear and tear. All pipes have a lifespan. When your plumbing is nearing the end of its life, give us a call. We repair and replacement these lines for homes and businesses.
Faucet and Plumbing Fixtures
If you have a faucet, shower head, or spigot that needs repaired or replaced, we can help! We install and repair all types plumbing fixtures in the Mustang, OK area. This includes:
Kitchen & Bathroom Faucets
Shower Heads and Tub Drains
Manufactured Bathtubs & Showers
Outdoor Hose Bibs (Spigots)
Commercial Water Fountains
And More