Your furnace is an essential element to your home's comfort and livability, especially in the winter months. A furnace sucks in your home's air through return vents, runs it through an air filter, then heats it, driving the warm air back through your ducts and into your rooms. The return vents, on the floor, cycle the cold air back through the furnace and the cycle continues.
Furnace Repair
Furnaces, while not terribly complex, involve motor work and a gas line connected to an open flame. There are dangers when working on your furnace. Although there are many ways an inexperienced home owner can troubleshoot their furnace, any calibrations of internal workings should be left to a licensed professional. Our team of experienced HVAC veterans can diagnose any furnace issue.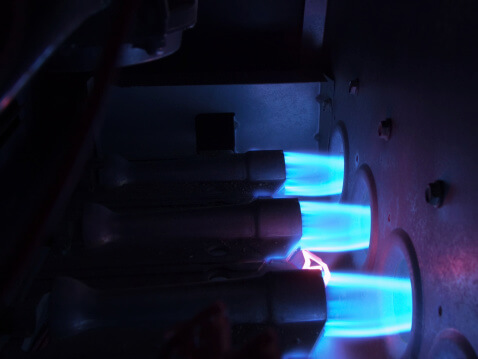 Furnace Installation
If your furnace is still in working condition but you're thinking of replacing it, consider these three factors: the price of fuel, your furnace's efficiency rating and your home's heat load. Many times you should look to the age of your heater. The life expectancy of many is around the 20 year mark, but some cheaper models can fail around year 15. Next, look to your thermostat. If your home does not have a programmable thermostat, your furnace and climate control system needs to be replaced with a programmable model to, which will drastically cut your energy bills. Bailey Brothers can help you make that decision by testing the efficiency of your furnace and your home's heat load. We offer top-of-the-line furnaces in electric and gas models with the best efficiency ratings on the market. We'll even haul off your old furnace. Stay warm this winter.
Financing available, get pre-approved now: