New 2015 NAECA Water Heater Efficiency Requirements
If you're shopping for a water heater, or you've got an old water heater that may need to be replaced soon, the time to buy is now. With new requirements by the Department of Energy going into effect on April 16, the upfront cost of buying a residential water heater is expected to increase by hundreds of dollars.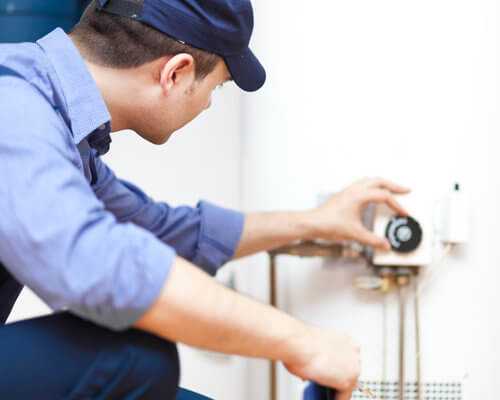 About the NAECA water heater changes
Starting on April 16, 2015, the National Appliance Energy Conservation Act (NAECA) will require higher standards for the energy factor (EF) of all new water heaters. According to the U.S. Department of Energy (DOE), this change applies to all residential gas, electric, and oil water heaters manufactured and installed in the U.S., as well as certain light-duty commercial models.
The new requirements are aimed at improving the energy efficiency of water heaters, which is measured by the EF. The EF is determined by the amount of hot water that's produced, lost, and recovered for each unit of fuel it consumes during a typical day. A higher EF indicates a water heater that functions more efficiently.
How the 2015 NAECA requirements will affect you
Homeowners will benefit from the increased EF requirement because new hot water heaters will use far less energy than current models, which could add up to significant savings for homeowners over the life of the unit. In fact, the U.S. DOE estimates these new standards will amount to a total energy cost savings of about $63 billion for models shipped over the next 30 years.
However, new NAECA-compliant water heaters will be about 1-2 inches larger in diameter and about 1-2 inches taller. Depending where your current hot water heater is located in your home, a model manufactured under the new guidelines may have to be installed in a different location to ensure adequate space.
New gas water heaters will be required to have new flue baffling technology, additional insulation, and an electric ignition rather than a standard pilot light. Electric water heaters will require integrated heat pumps and more insulation to meet the new regulations. Oil water heaters will also be required to have more insulation.
For homeowners in Kansas City, these changes mean you can expect to pay a higher upfront cost for a residential water heater. According to industry experts, the difference is expected to be hundreds of dollars, but the long-term energy savings will return that initial investment.
Although manufacturers and wholesalers may sell off their existing inventory after the changeover date, homeowners who need to purchase a new water heater are advised to do so before April 16.