9 Important Questions to Ask Your Plumber
Hiring a trustworthy and skilled plumbing contractor in the Oklahoma City area can be a grueling task, especially if you've never worked with a plumber before. Asking crucial questions before any work begins can help you be comfortable with the person you're welcoming into your home, and establish a game plan to avoid inadvertently committing to any expenses.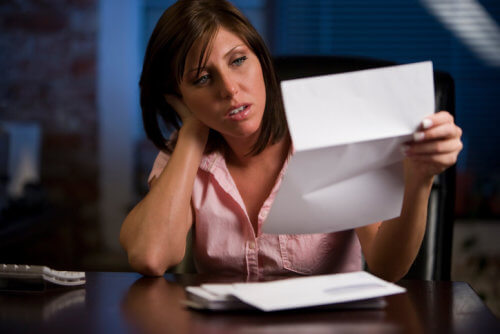 1. Are You Licensed?
This should always be the first question for a plumber. Being licensed means they are registered with a local governing body and proves that they are qualified to complete the job for which they've been hired. An unlicensed plumber may not be up to date with current building codes and their work may not pass inspections. Don't just take their word for it – ask for their license number!
2. Are You Insured?
Maybe a no-brainer, but being insured is as important as being licensed. Mistakes and accidents happen and can cause major issues. Hiring an insured plumber keeps you from having to cover any expenses from their mistakes. Don't hesitate to ask for proof for added peace of mind.
3. What are Your Credentials and Do You Have Any References?
The amount of experience a plumber has can easily be identified by their credentials and references. While credentials may not necessarily indicate quality work, they can shed light on the plumber's knowledge and dedication to their trade. A good plumber should easily be able to supply at least 3-5 reliable references that can be contacted.
4. Do You Offer Warranties or Guarantees on Your Services?
Reputable plumbing contractors offer guarantees and warranties on parts and labor. Get these details in writing so you're clear on how to handle issues you may encounter after the work is completed. This is also a good time to inquire about any policies for replacing or repairing broken or damaged property that could occur during the service call.
5. What are Your Fees?
Plumbing contractors offer various services with different levels of urgency which can cause pricing to fluctuate. First, find out if there's a charge just for the service call. Some plumbers charge a minimum for all services. Next, ask if they charge an hourly rate plus parts, or a flat rate for the entire job. If they're hourly, will they charge you cost on parts (or is there a markup), and will travel time be charged? Lastly, see if there is any overtime charge. Be sure to get a quote before agreeing to any work to begin so you have documentation with these details.
6. When Do You Require Payment?
It's good to know when payment will be expected ahead of time. This often depends on how big the project is. Some contractors on large jobs ask for a percentage up front with subsequent payments at predetermined milestones. Smaller jobs are typically paid in full at completion or within a short timeframe. Never pay the full estimate up front!
7. Who Will be Completing the Work?
The person providing your estimate might not be completing the work. If that's the case, find out who will and what their credentials are so you know who to invite into your home or business.
8. Do You Clean-up After the Work is Completed?
Depending on the size of the project, ample clean-up may be necessary after everything is completed (removal of old equipment/parts, boxes, trash, etc.). Avoid any surprises and possible clean-up fees by clearing this up beforehand.
9. Do You Offer 24-Hour Emergency Service?
Not all plumbers offer emergency 24-hour service. Know this in advance so you're not scrambling for help when an emergency does happen. Confirm rates and response time so you know what to expect in an emergency situation.
---
There are many factors to consider when searching for a trustworthy plumber, including a professional demeanor and established reputation. Use some or all of these questions to hire your next plumber with confidence.